Rail Traffic Management System (RTMS)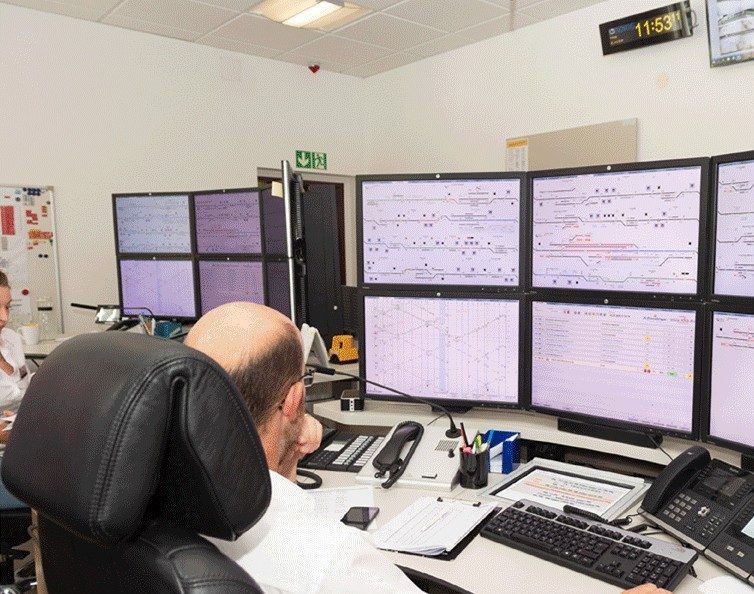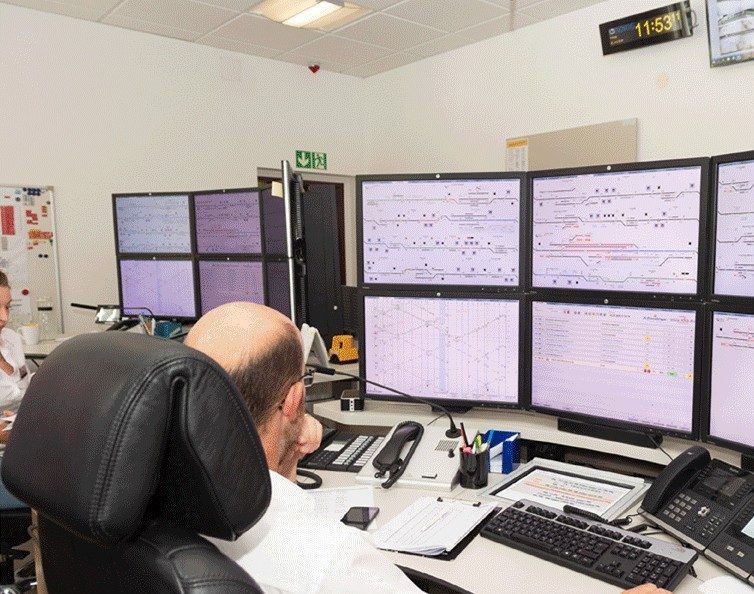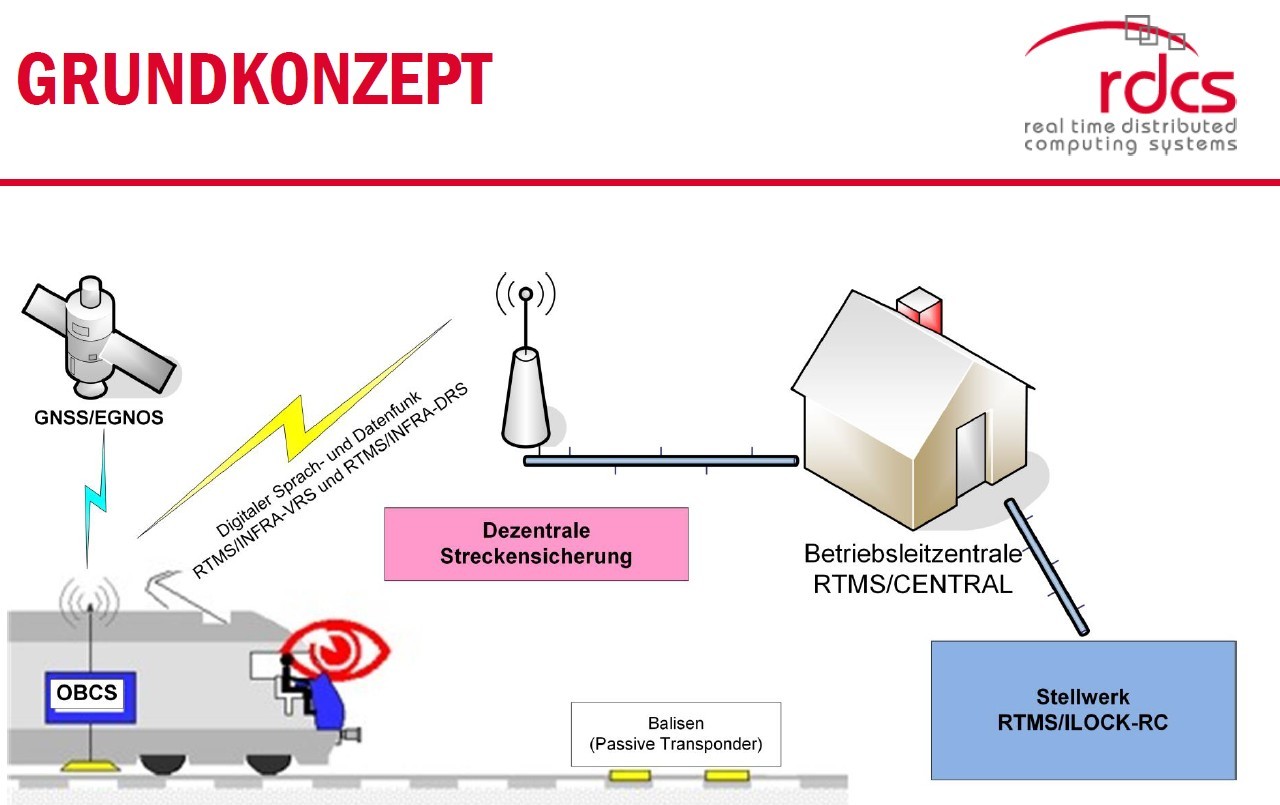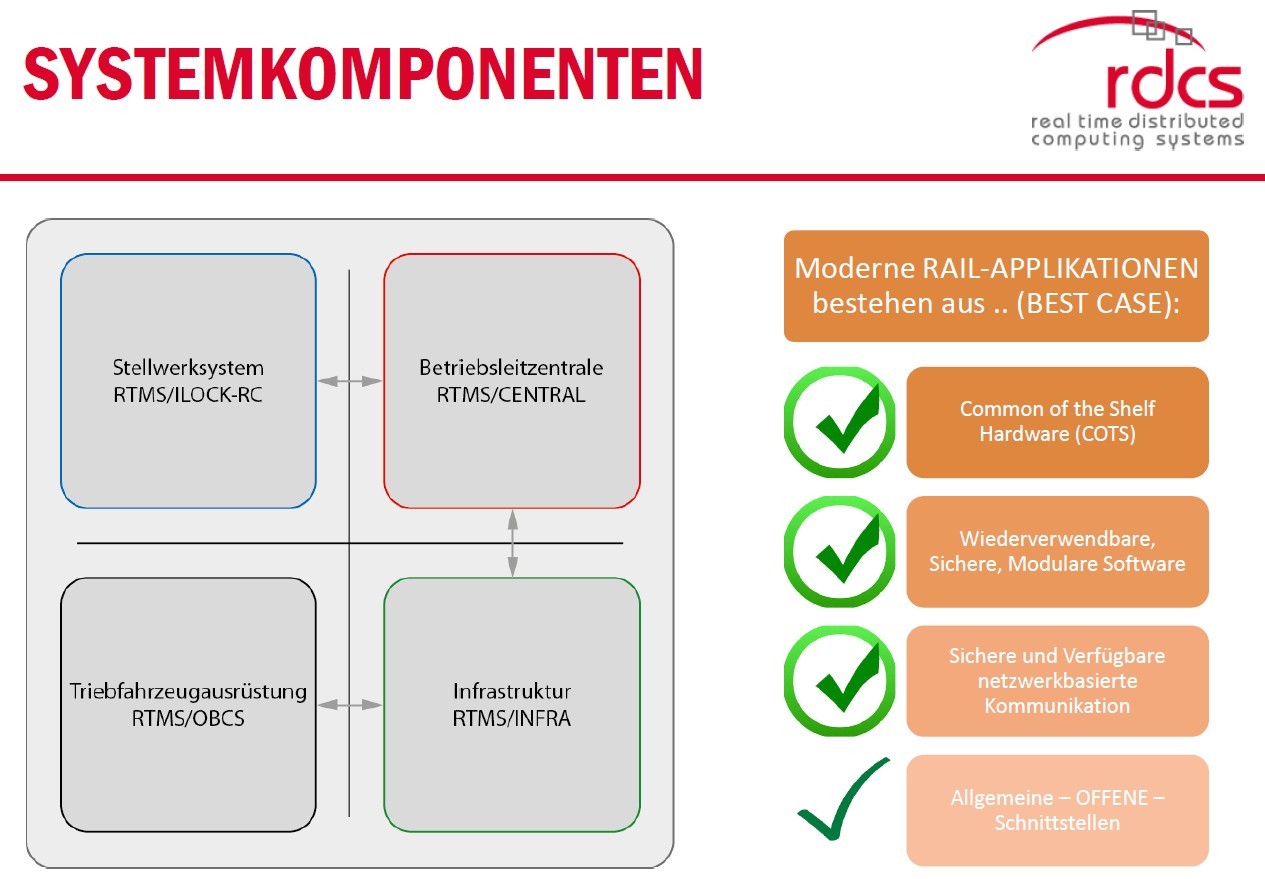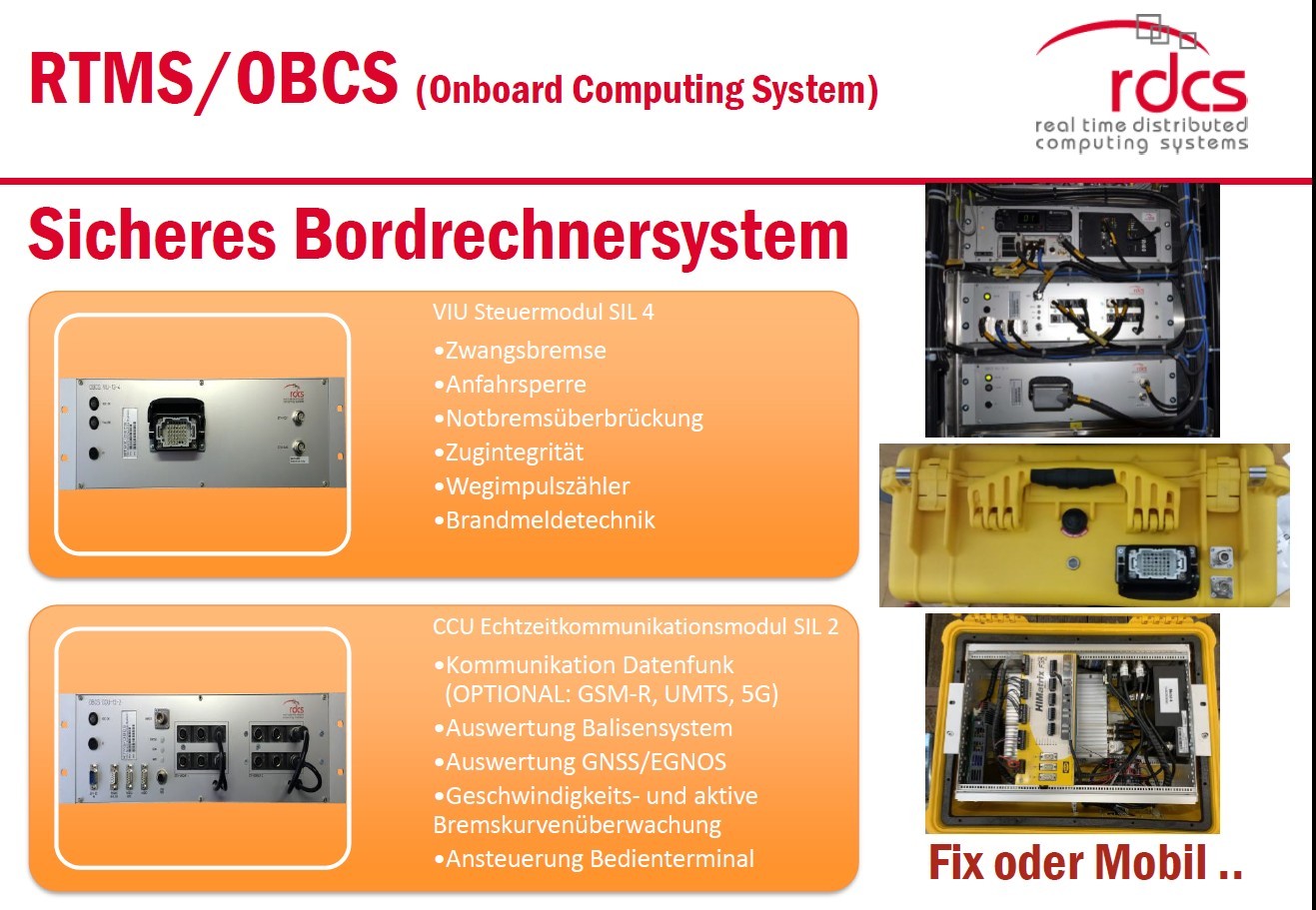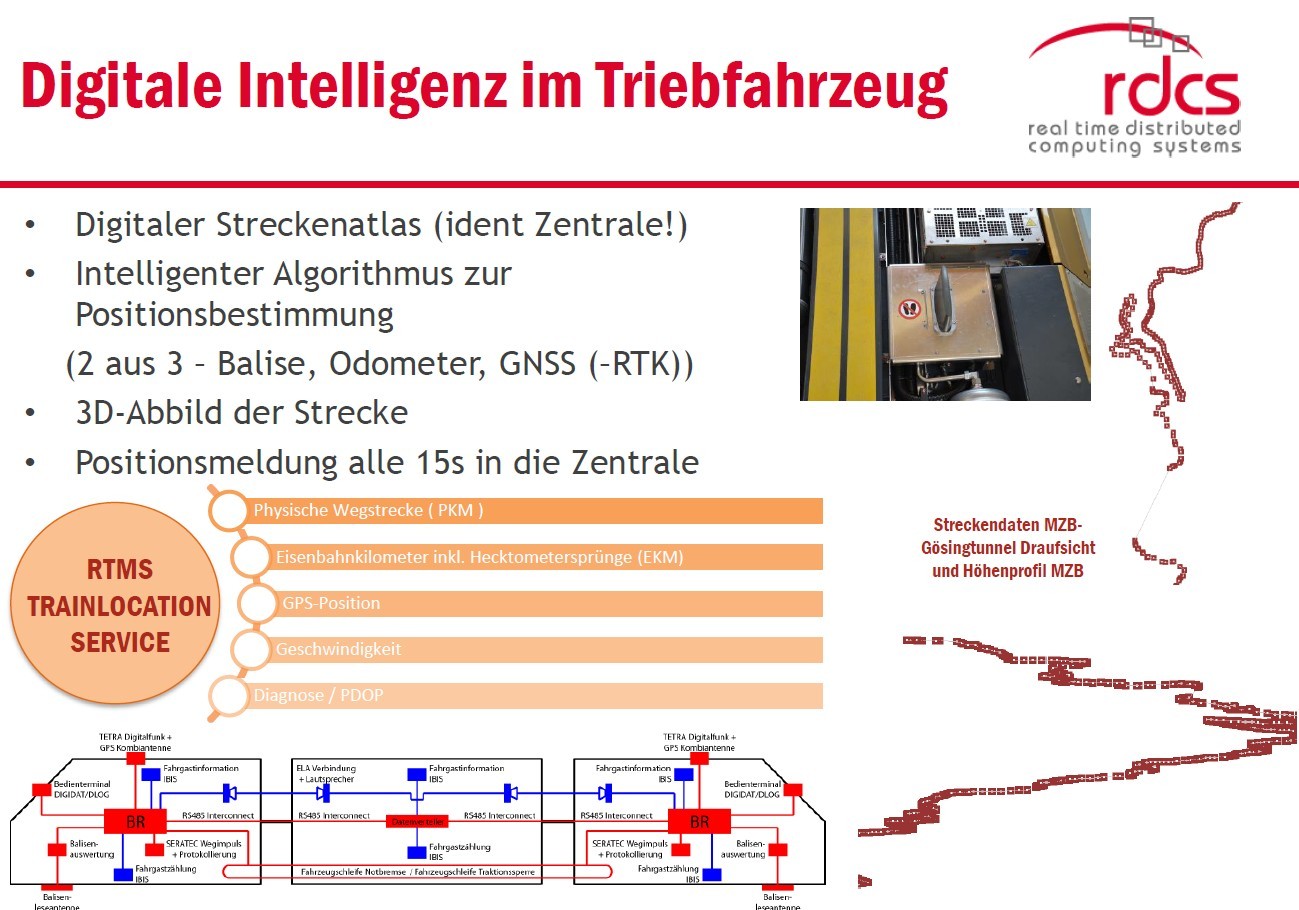 Modular train protection system RDCS/RTMS for
Branch lines with driver's cab signalling
(no outside signals and MULTI GNSS positioning)
• Digital Communication Based Train Control System CBTC /
Train Protection System
Train Supervision System /
Train Operation System (All in ONE Solution)
• Driver's cab signaling without
(main) signal notices.
The (Movement Authority) driving license is signalled.
(The starting point is the set of regulations for train control operations
at the Railway operators=
ALSO WORKS without interlocking!
• Block section concept with track-selective line element
based DIGITAL ROUTE ATLAS and 3D localization
SAFETY FEATURES
Without interlocking functions
Counter drive protection for crossings in the station
Counter-vehicle protection on the free route
Counter drive protection for shunting
Follow-up protection on the free route
flank protection
Active braking curve monitoring
Protection of worker groups
Securing of public and non-public level crossings
Modular functionality – turn-key solution
Real-time remote access via Administration Console software
Management Caution Orders
Management of level crossings and non-public level crossings
Management of the speed table (VzG)
Management of construction site reports including history
Line Workers warning system
vehicle scheduling
schedule planning
Maintenance plan for locomotive revision
Integrated system monitoring of all components
Notepad function (for duty transfer)
Extensive statistical functions (e.g. delay, train, kilometers driven) including export function (e.g. Excel, PDF)
Interface for passenger information systems (VDV 452/453/454, DyFIS)
Interface for infrastructure management systems (3Binfra ZAK)
Court-grade voice recording system
Numerous optional expansion modules (e.g. integration of third-party systems, RTMS/INFRA-SONIC station public address system, station clocks, building automation, VoIP, etc.)
Unfortunately, no files could be found for this product.
If you would like to learn more about this product, please contact us using our contact form. We will be glad to provide you with specific information as soon as possible.