Digital Interlocking System – ILOCK/RC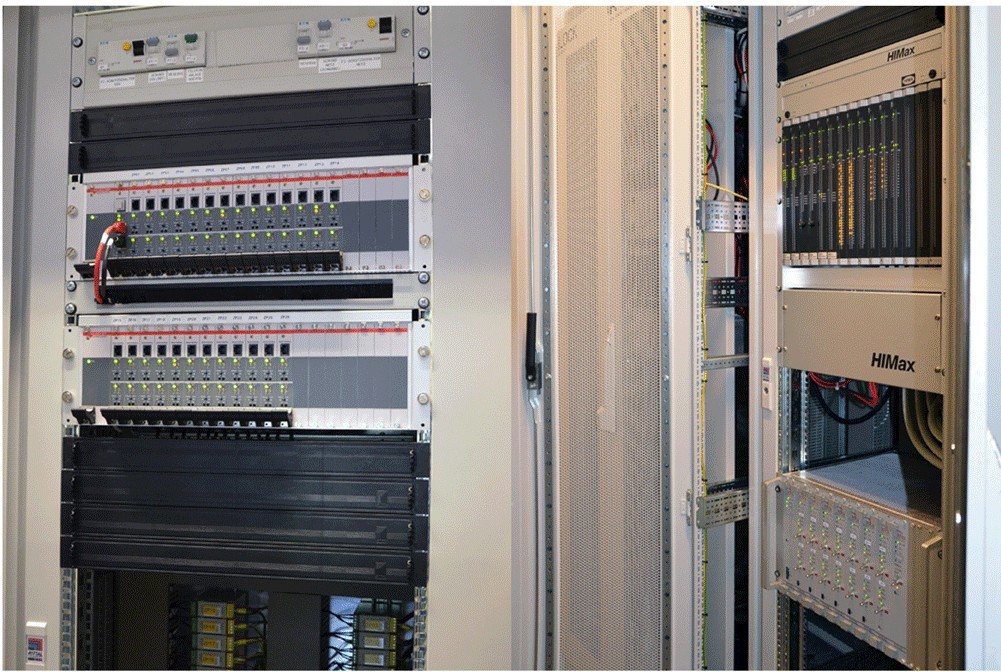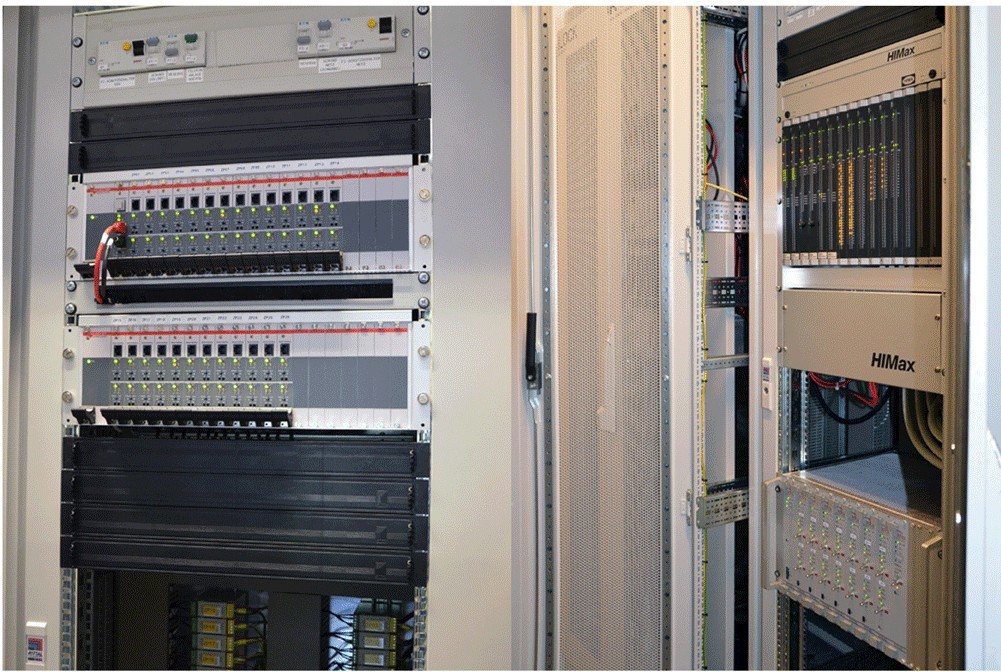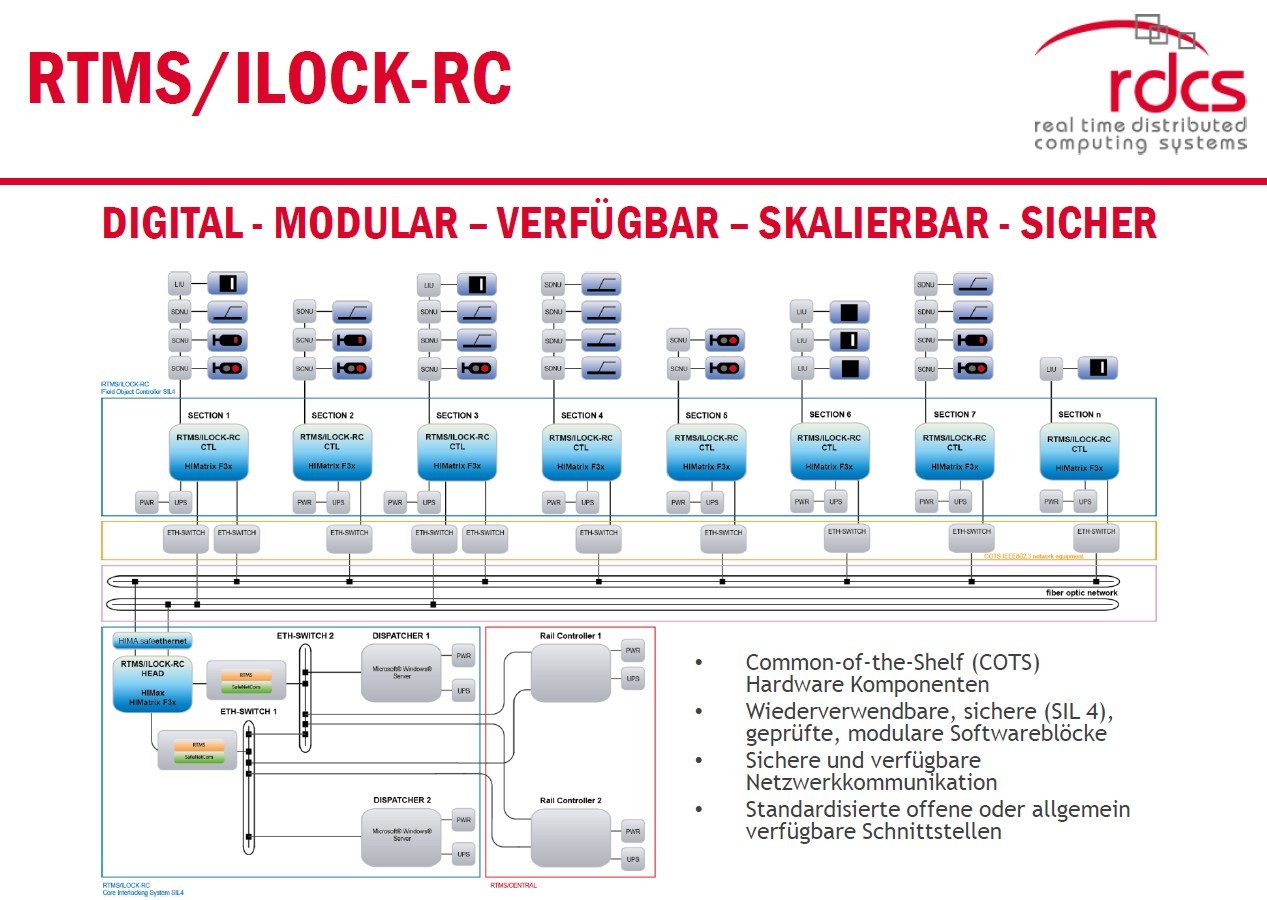 LEGACY INTERLOCKING SYSTEMS versus DIGITAL INTERLOCKING SYSTEMS
LEGACY systems usually consist of:
.) Special hardware developed by the supplier – fixed configuration
.) Special monolithic software – usually not easily reusable
.) Mostly not network-based communication
.) No independent interfaces
.) Kilometers and miles of copper cable from station to switch/signal
–> TYPICALLY MANUFACTURER-DEPENDENT VENDORLOCKED
MODERN RAILWAY APPLICATIONS/SYSTEMS consist of (BEST CASE):
.) Common of the Shelf (COTS) hardware – MODULE based
.) Reusable, secure and modular software
.) Secure and reliable network-based communication
.) Specified – "open" – or at least generally available interfaces
Our SIL4 certified interlocking therefore follows the motto – The network with all objects is the interlocking!
Our interlocking is based on COTS components.
INTERESTED ? Contact us !
RELIABLE –SCALABLE –SAFE (SIL4 / CENELEC)
SMART NETWORK CONCEPT & PROTOCOLS
 MODULAR
 SAFE & MODULAR SOFTWARE CONCEPT
 CENELEC EN5012x / IEC61508 PROCESS-AWARE
Unfortunately, no files could be found for this product.
If you would like to learn more about this product, please contact us using our contact form. We will be glad to provide you with specific information as soon as possible.